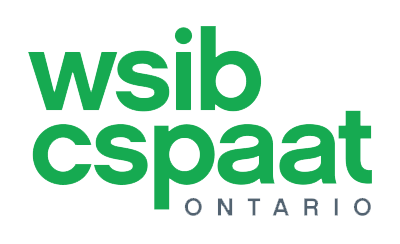 The Workplace Safety and Insurance Board (WSIB) was established by the Ontario government to provide health care and lost wages to those who were injured at work. The WSIB is a no fault system and will provide benefits even if the accident was the worker's or employer's fault.
We may be able to help. To learn more,
contact us online or at 1-855-969-3263
Please take a moment to fill out our Case Evaluation Form
Right to Sue
Generally, if you have been injured at work you cannot sue your employer.
Time Limits
There is a six-month time limit to apply for benefits.
If you have missed a time limit, you should seek help from a WSIB lawyer as soon as possible. Obtain a legal representative who is competent and experienced. Please take a moment to fill out our Case Evaluation form.
Complete a Form 6 and send it along with a letter explaining why the time limit was missed. The WSIB may extend the time limit for specific reasons in limited circumstances.
Loss of Earnings Benefits
The benefits you are entitled to depend on the impact the injury has on you physically, mentally and financially. You are entitled to Loss of Earnings Benefits if you suffered a loss of income due to the work related injury. The level of benefits depends on the date of the accident.
After January 1st, 1998: 85% of your net average earnings
From January 1st, 1990 – 1998: 90% of your net average earnings
Before January 1st, 1990: 75% of your gross average earnings plus cost of living
Non Economic Loss Award
It is a benefit received from the WSIB when they recognize that your injury has a permanent impairment on your life. A permanent impairment means any permanent physical or functional abnormality or loss (including disfigurement) which results from an injury, and any psychological damage arising from the abnormality or loss. To determine if you have a permanent impairment, the WSIB looks at the relevant medical information in your file.
The amount of your award is expressed as a percentage of the whole body and based on an independent assessment.
Health Care
The WSIB does pay for chiropractic and physiotherapy treatments as long they are recommended by your physician to treat your injury, and the treatment would improve your condition. You would usually receive 12 weeks of benefits for these treatments. An extension can be granted if your chiropractor or physiotherapist believes it is necessary and the Board agrees.
The WSIB will also pay for any medication that is needed for your injury, as long as entitlement is granted for that injury by the Board.
Prescriptions
In most cases when you are injured, you will require some form of medication. In many cases the WSIB will reimburse the injured worker for these expenses, however they must be pre-approved by the board.
As an injured worker you must provide the WSIB with the original prescriptions and receipts for all medications, assistive devices and supplies.
Mileage
Many injured workers will need to travel for treatment and in some instances the WSIB will pay mileage or some travel expenses. Approval must be obtained for out of town travel. If the treatment is outside of city limits but still local, the reimbursement is based on mileage. Treatment within the city limits is based on bus fare. In all cases it is important to ask for approval in advance.
Work Transition Program
Often times an injured worker is unable to return to their original employment due to the severity of the injury. Injured workers are eligible for a Work Transition assessment if it is unlikely the worker will be re-employed by the accident employer due to the nature of the injury and or the injury employer is unable to arrange for suitable and available work. Based on the results of the assessment, the WSIB decides whether a worker requires an WT plan to return to the labour market. The  plan should be tailored to each individual worker based on their existing transferable skills. A worker will receive benefits while co-operating with their plan. If the worker does not agree with the suggested goal chosen or Suitable Occupation (SO) they must appeal within 30 days in writing to the board. If you have any doubts that the goal is suitable you should appeal to preserve your ability to argue the suitability of the goal in the future.
Obtain Legal Representation
Far too often, disputes arise over what benefits are owed to you. Contact a WSIB lawyer who knows the worker's compensation system. The Ontario law is complex. Employers are typically represented by competent experienced worker's compensation lawyers who try to defeat the claim or minimize the benefits paid to you. You need a lawyer who will fight for you.